#37: When Toni Morrison Was Writing 'Beloved'
Hi hi!
This week I came across an amazing conversation between Gloria Naylor and Toni Morrison that appeared in a 1985 issue of Southern Review and was later collected in Conversations with Gloria Naylor. For the conversation Naylor had traveled to Morrison's house. It was their first meeting, and they visited all morning and then, in the afternoon, reluctantly turned on the tape recorder. In a coda to the interview, Morrison describes Naylor's arrival: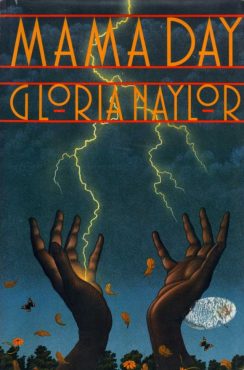 I meant to be ready, of course. She followed my directions and arrived when she said she would. I have never found a reliable way to be on time. Either I sit in airports two hours before flight time or stand perspiring at gates whose little signs have been taken down. But I meant to be dressed at least. I'd been up since five o'clock getting all sorts of things done, none of which included putting on shoes or street clothes. That tickled her and she laughed about it off and on the whole day.
That snippet captures the tone of the conversation, which is galvanizing and charming and great from start to finish (if you write fiction, it's especially useful reading). It catches both writers at interesting points in their careers. Naylor had written The Women of Brewster Place and Linden Hills but the publication of her third, Mama Day (heartily recommended if you haven't already read it, especially if you're in the mood for a good ugly-cry about love), was a few years off. Morrison has published her first four books, and as the conversation grows more expansive, she mentions that she's working on a fifth one right then, called Beloved.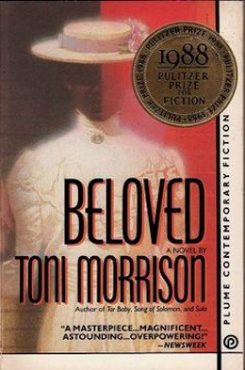 She and Naylor talk more about the clipping and stories that were the germ for the novel and the final shape it might take, and then Morrison says:
I don't know, I'm just gonna write and see what happens to it. I have about 250 pages and it's overwhelming me. There's a lot of danger for me in writing it, which is what I am very excited about. The effort, the responsibility as well as the effort, the effort of being worth it, that's not quite it. The responsibility that I feel for the woman I'm calling Sethe, and for all of these people; these unburied, or at least unceremoniously buried, people made literate in art. But the inner tension, the artistic inner tension those people create in me; the fear of not properly, artistically, burying them, is extraordinary.
It's just wonderful to me to picture Morrison at a table at her house, eight years away from winning the Nobel Prize and talking about the book that'll become Be-Best American Novel of the Last 25 Years-loved and saying, "I don't know, I'm just gonna write and see what happens to it."
But then what else could she have said? What I take from it is, you've got 250 or 10 or 100 pages of a book or you're a couple fragmented pages into an essay or whatever and not sure what you have or what it'll be—really, all you can do is keep writing and see what happens to it.
Other Chat
I'm sending this letter off early today because today is the day my friend Z. and I are hiking Cold Mountainnnnn! I've packed fig-and-brie sandwiches, Pringles, and a paperback of The Woman In White, so, in other words, we're pretty much equipped with all the supplies necessary to survive in the backcountry for a week if worse comes to worse. Also, I've promised myself that if all goes well, then tomorrow I get to hobble into Malaprop's to get a copy of Colson Whitehead's The Underground Railroad—I'm both amused and engladdened that because of Oprah, we all get to read it two months earlier than planned.
Until next week,
if you meant to be dressed today hoping you get there,
CAAF
p.s. If you haven't subscribed to this newsletter and would like to, go here.
—
Carrie Frye
Black Cardigan Edit