Book Beast
---
No need to keep putting off writing your book.
No need to fear it, either.
---
Get going with Book Beast
Starting June 1, 2019!
---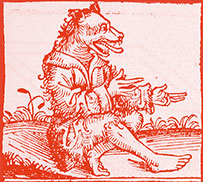 A writer-friend once told me that she longed to have an editor "in the trenches" with her as she worked on her book. That's what Book Beast is about. I've created this program as a way for writers to have ongoing editorial guidance and check-ins as they work on their books. It also includes monthly modules on creativity and craft. The creativity modules are focused on keeping you going through the entire six months (no stalling out after a hot start!); the craft ones, on helping you deepen your skills as a writer.
Book Beast is designed so that at the end, you'll not only have made major tracks on your project, you'll be in a better, wilder, and more productive place with your creativity. As an editor, I have an exceptional track record of helping writers get to and produce their best stuff.
Book Beast runs June 1 – November 30, 2019, and includes:
A one-on-one planning session.
Editorial guidance and notes on two packets of writing.
Monthly one-on-one phone conferences.
Weekly emails.
Monthly Book Beast modules focused on creativity and craft. (So fun and good!)
Online group workshops for planning and support.
Because of the many one-on-one parts of the program, only five spots are available. I'm interested in working with engaged writers who are ready to commit to their projects and eager to dig in. If you'd like to apply, fill in your info below and I'll be in touch to set up a Beast Project Chat. (No obligation! The call's just to make sure the program's a good match for you.)