#16: Someone Else's Notebook
Hi hi!
I grew up in Appleton, Wisconsin (the same as Charlie Citrine!). During junior year of high school, I took American Studies, which was a two-period class combining history and literature. At our high school, you could have one of two teachers for American Studies. One was a loose, smart, agreeable hippie guy who, the summer after graduation, I ran into at a Grateful Dead show, ambling down the grassy hill toward the stage with a tie wrapped around his head. I had the other teacher. He was tough and, I now see, richly complicated. I say that like I wasn't aware of it at the time. I was. I just recognize different aspects of it now. But even then I could see that he was thwarted and unhappy, that he felt he deserved a bigger stage than a high school in Appleton, and that a lot of his strutting and stridency in the classroom were related to that. He was in many ways a good teacher but he could be harsh, extremely so. I think he'd have described himself as a romantic. I was 16—I could see these things about him and still easily be swayed into wanting to impress him. I wasn't the only one. He was strong willed, and his turbulences had an active, persuasive component to them.
My friend Joelle was in the same class. Our section was first thing in the morning. She lived a little out of town, and her family had two horses, which she'd feed and do chores for in the morning. There'd never be quite enough time so she'd then barrel the half-hour to school in her little Chevette. If she was late, she'd have to do that thing where you're kind of tiptoe-creeping across the room—like a cartoon character—past our teacher. She'd slide into her desk, which was in front of mine. She sometimes still had her red wooly mittens on, and she'd smell like winter and outside. (Nothing in high school smelled like outside.) She'd turn around and smile at me like "Phew! Here!"
Joelle's now a biologist, with an emphasis on ornithology, for the government. The other day on Facebook she posted a couple pictures of the notebooks she's using right now at work, and she gave me permission to share them for today's note. (I thought it'd be entertaining after the Harriet the Spy notebook discussion.) The notebooks were her son's, from when he was younger. She described them as "lightly used," with drawings scattered throughout. They are great for obvious reasons. It's also really nice to picture her, at her job protecting birds and wildlife, jotting her field notes in them.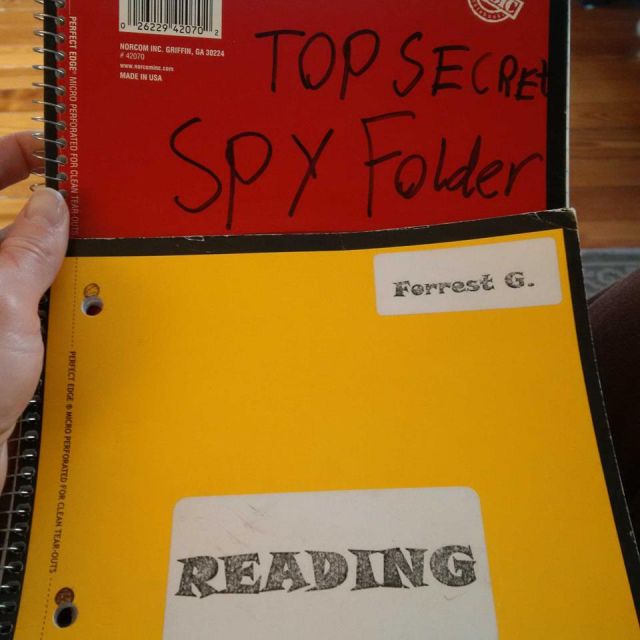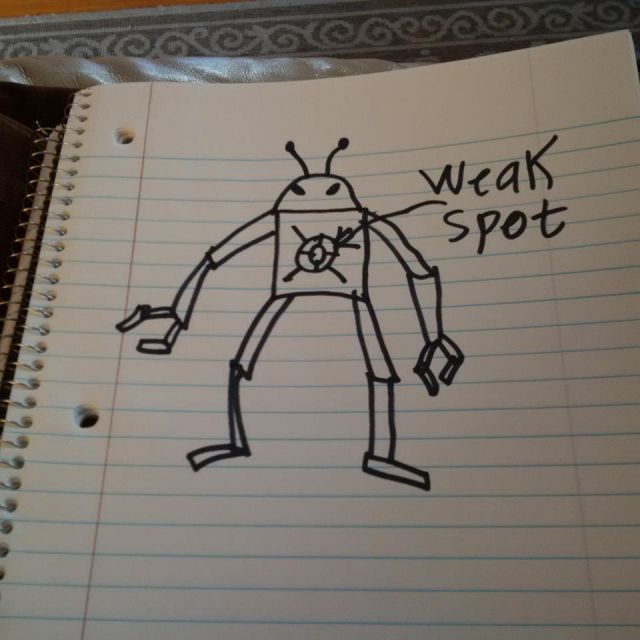 Time, time, time—not always a motherfucker!
Until next Tuesday,
wishing you all the best with your weak spot,
CAAF
p.s. If you haven't subscribed to this newsletter and would like to, go here.
—
Carrie Frye
Black Cardigan Edit